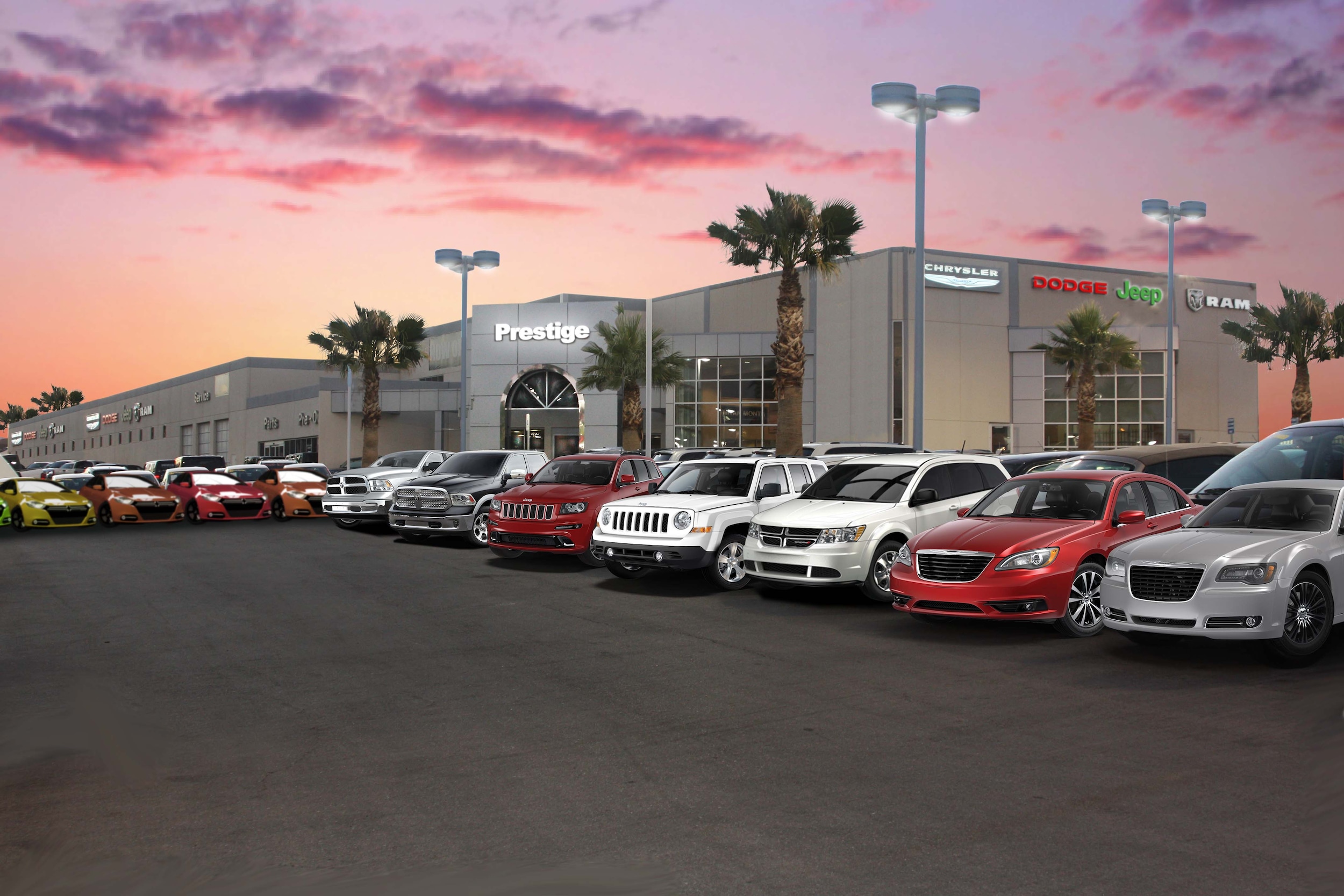 About Prestige Chrysler Jeep Dodge Ram's New & Pre-Owned Car Dealership in Las Vegas
 
            At Prestige, we offer new Chrysler, Jeep, Dodge and Ram models along with pre-owned and certified pre-owned vehicles by top manufacturers. Our sales staff will help you find that new or pre-owned car you have been searching for.
            Prestige has been awarded #1 In Customer Satisfaction and #1 Domestic Dealer in the state of Nevada beating out all other Dodge, Chrysler, Jeep, Ram stores.
            Not only is Prestige the #1 in Customer Satisfaction, but they also like to give back to others. Josh "Chop" Towbin, owner of Prestige and Towbin Dodge, has appeared on Dr. Phil's show multiple times and made a huge appearance on the 2,000th episode, giving away a Chrysler 300 SRT.


The large selection of different makes and models at Prestige makes it a perfect place for everyone to car shop. If you are worried about finances, don't worry anymore. For years the financial staff at Prestige Chrysler Jeep Dodge has offered expert advice for those seeking a new car loan or lease. Our service doesn't stop there!  Las Vegas customers can come in and take advantage of our knowledgeable car repair technicians and a full stocked inventory of Chrysler, Jeep, Dodge and Ram car parts.
You can reach Prestige Chrysler Jeep Dodge Ram by filling out the contact form, giving us at a call, or visiting us at 6520 Centennial Center Blvd, Las Vegas, NV. We look forward to speaking with you soon.

Douglas Alba
Internet Sales 
doug.alba@towbinauto.com

Sales & Service Customer Care 
Erica Gutierrez 
erica.gutierrez@towbinauto.com 
 
Lloyd Andersen
General Sales Manager
lloyd.andersen@towbinauto.com

JR Fisk
Service Manager  
jr.fisk@towbinauto.com

Gara Wheeler
Assistant Service Manager
gara.wheeler@towbinauto.com

Matt Pesce
Finance Director
matt.pesce@towbinauto.com